A one-of-a-kind play centre packed full of learning!
Little Learners Playspace is a fabulous early years activity centre focussing on encouraging writing skills and learning through play. At Playspace, every child can be helped to make their mark through our signature messy mark making classes, 'stay & play', seasonal events and a range of educational resources in our shop!
The Playspace is a unique concept that we've developed here at Little Learners. It's our very first fixed venue for under 8s which offers all of our popular Little Learners activities and learning opportunities – but all under one roof!
As you will know, our aim is to make writing fun for your little ones, so all the activities on offer are specifically designed to develop your child's motor skills and learn the basics of writing through FUN & PLAY!
If you can, head over there and give it a try – don't delay!
Where can I find a Little Learners Playspace?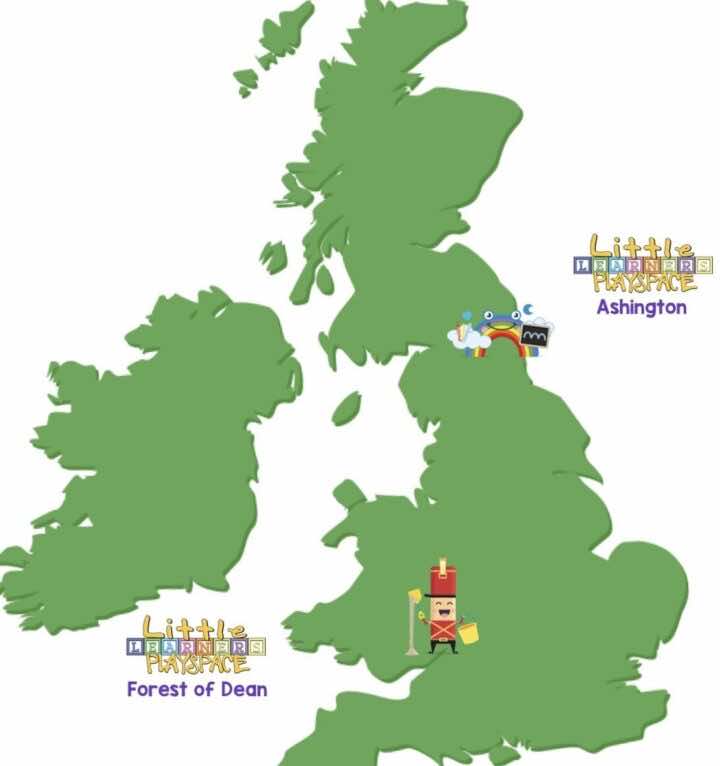 Little Learners Playspace is currently located in Ashington, Northumberland and Forest of Dean, Gloucestershire.
What is inside Little Learners Playspace?
We offer a fantastic range of activities including messy play trays, mud kitchen, painting area, play dough area, mark making activities, crafts, small motor skills activities, games, sensory equipment and a sandpit! We also have a gross motor area with active play equipment and ball pit!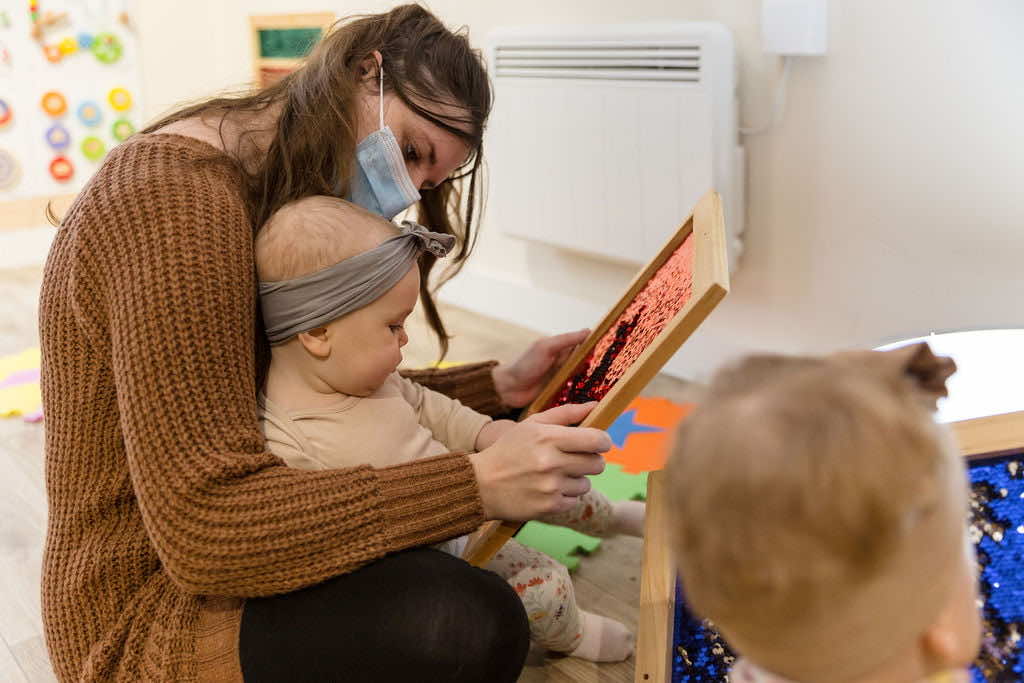 Parties & Private Hire at Little Learners Playspace
Did you know we also offer exclusive use of Playspace for parties and private hire?
We can tailor parties to your child! You choose the theme and we provide exciting fun, messy play trays and activities of your choice. We also have additional extras such as build a bear and craft workshops! We also work closely with other businesses such as food caterers, photographers and entertainers / mascots!
Little Learners Playspace is also available for hire for school visits and education providers. Please contact us to discuss your requirements.
Reviews from parents
"Little Learners Playspace is such a wonderful and friendly place to go. Ruth and Elinor provide great activities to let your little ones explore. It really is a lovely space to visit, and somewhere we will always enjoy going to!."
"I absolutely love taking my 2 year old daughter to the Playspace for Little Learners. I am always amazed by the amount of effort that goes into making the space fun, safe and interactive. Each session allows the children opportunities to get creative and messy in both wet and dry messy trays, to experiment with paint, felt tips and playdough, and to also improve this motor skills with puzzles and blocks etc. There are clear educational values behind the activities that link with learning through play and I have seen my daughter's knowledge of shapes, colours and drawing improve significantly over the last few months. For example, she can now draw a circle thanks to Little Learners. No mess is too big and Eleanor and Ruth encourage parents and children to just explore and learn and not feel guilty about cleaning up."
"Having previously attended Little Learners Northumberland classes when my little girl was a bit younger, I was keen to try out the new Playspace. There was plenty to explore and move between motor skills type play and messy play, with the added bonus of knowing the mess isn't in my house! We definitely will be back
."
"Lovely place for little ones, messy play (sand/paint/chalk/themed trays) aswell as a non messy room with role play, climbing toys and a ball pit! Someone for everyone and plenty to keep them entertained. My little girl wasn't ready to leave after an hour which never happens! Would 100% recommend it's a brilliant developmental play space what more could you want!
"
"I recently had my daughters second birthday party at Little Learners Playspace Ashington. We couldn't have asked for a better place to have her party. There were so many activities for the little ones to explore and have fun with. Everybody thoroughly enjoyed themselves. From the moment I enquired about booking a party, Lindsay couldn't have been any more helpful. What a lovely lady she is. She definitely made this a second birthday to remember."
"We had our daughter's first birthday party here and it was great. They were very helpful and accommodating with the whole process. It was great fun for the kids and plenty of seating for parents and family.."