About me
Hello my name is Lene and I live in Basingstoke with my husband Chris and our two children, Benny 6 and Emilie 4. I run Little Learners classes and parties in Basingstoke. A multi award-winning educational mark making program that develops early writing skills through messy play.
I am a primary teacher and for the past 10 years I have mainly taught in Key Stage 1. Teaching children has given me first-hand experience of what mark making brings to children. Mark making supports skills needed for early writing, fine motor skills, hand-eye co-ordination and so much more.
So come along, join us for lots of messy fun and help your child make their mark.
I look forward to meeting you in classes, please contact me for further information.

What are the classes all about?
Little Learners is a wonderful way to engage young children and develop their physical skills such as core strength and coordination, as well as social and communication skills.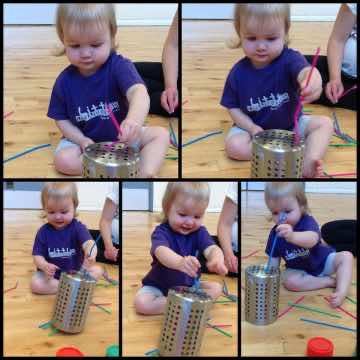 Enjoying messy play sessions helps to develop their early writing skills too. Each week we practise a different shaped mark. As the children practise making marks, we can start to show them how to form letters and numbers. This is great for getting them ready for school!
Classes are all mixed ages with activities to suit babies up to pre-schoolers. This means that they are great for siblings. 
My aim is that my classes are relaxed, welcoming and fun, enabling you to spend time with your child and help them to develop skills they will need for the future. It is also a great place to chat and meet other parents.Come and join in some messy play sessions in Basingstoke! I look forward to meeting you and getting messy!Any questions please just ask.
Party Packages
How about a Little Learners Party for your child? Did you know we can tailor our parties to your child's interests or favourite characters?  A 'cake smash' party is very popular and we can cater to themes such as Peppa Pig, Unicorns, football, Marvel Superheroes and many, many more. Alternatively, a 'Super Messy' includes all our class favourites. You can be as creative as you like or leave it all to us!
The party room would typically be set up with a variety of themed messy and dry trays, sensory play, painting and drawing stations, play dough, crafts and a dance area.  Our party packages start from £95 for up to 15 children and your party can be set up at a venue of your choice – we bring everything required, deliver the session and clear up all the mess afterwards – what could be better? For an additional £20 we can provide a 'cake smash' tray!  For more information, or to check availability please get in touch – lene@littlelearnersuk.com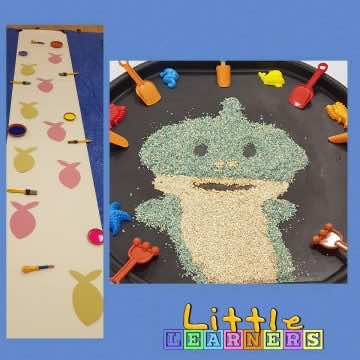 Reviews & Recommendations
We have just finished our first term with Lene at little learners and we love it. Each week we have so much fun and there is always so much to play with. The classes are a nice size and Lene is so welcoming and friendly. I would definitely recommend anyone with little ones to come along and embrace the mess! We can't wait for next term! Charlotte Ross
★★★★★
Thank you very much for a super session today. My boys loved it!  All the activities were well thought through and certainly all geared towards the Halloween theme. Sam Hicks
★★★★★
My little one loves it! Can't wait for the next session! He is engaged in the activities for the duration of the session and seems at ease in the setting. Lene, the lady running the classes is so friendly and laid back. We felt welcome at our first class so we immediately booked onto the summer sessions. You'll be seeing more of Noah! Highly recommended! Afia McCoy
★★★★★
Really love this group, my 2 year old has great fun and is kept amused for the whole hour, I highly recommend.  Gemma Simpkins
★★★★★
Fantastic class – my 6 month old thoroughly enjoyed making his mark! Elise Farzam 
★★★★★
Had such a great summer session with Lene today. She has such a fantastic manner with children of all ages and let's get them really stuck in! The messy trays were all set out beautifully (until the kids intervened!) – both inside and out. Max loved doing the 'swirl' in a range of textures and especially loved getting stuck into the lumpy custard! Thank you so much for such a fab session – I fully recommend to all. Michelle H
★★★★★
Great class!! My son loves it and so do we. Mark Marsh 
For Messy Play Classes Basingstoke
View my privacy policy here.