Blog
11/05/2021
We are just IN LOVE with these new Inflatable Messy Play Trays and just know you all will love them too!! 

They are PERFECT for your little ones to Make Their Mark, explore sensory play and get super creative at home..

Can you believe they are ONLY £3.50 – what a bargain!!
Buy yours here >>> https://littlelearnersuk.com/product/inflatable-messy-play-tray/
There are so many ways to use the trays AND because its inflatable it can be easily packed away for messy play, mark making fun on the go! What's not to love??
" what could we put in the tray?" we hear you ask!
Where do we begin…………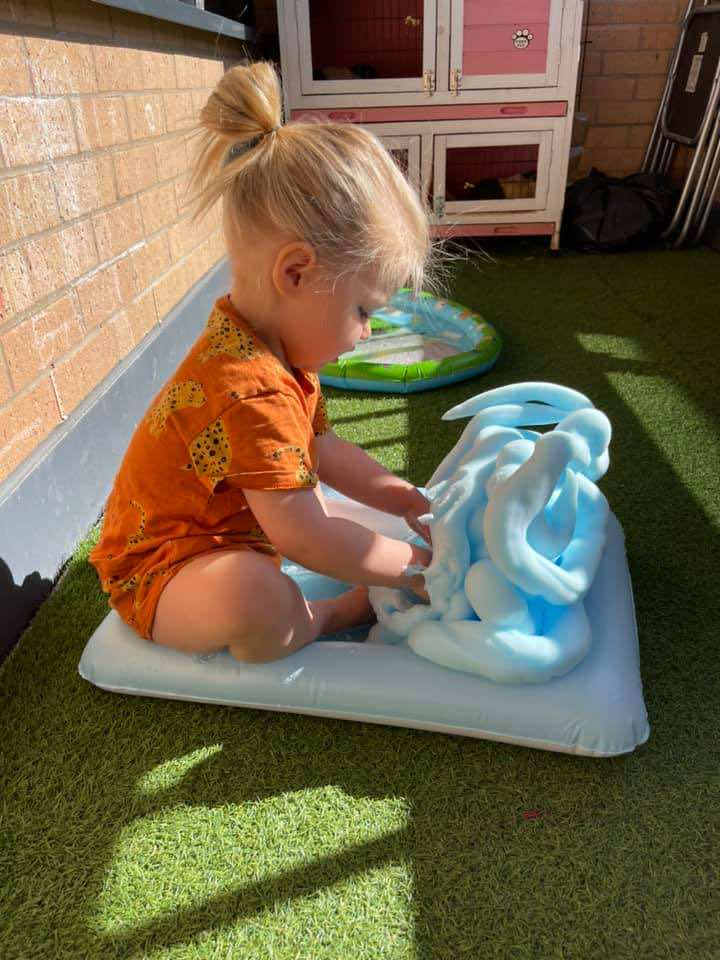 Crazy Soap Foam of course! It's a firm favourite across our classes and one of our most sold shop items too!! it's Perfect for messy play and mark making, mouldable, hypoallergenic and heaps of fun!
You could also use the following for messy mark making and sensory play. Gloop (Cornflour & Water) Custard, Slime, Beans, Passata and Porridge.
Coloured rice is another great idea, especially for those little ones who aren't a big fan of getting messy. It can be used to mark make in, scoop, pour and fill and even be used for colour recognition for our older little learners. It's great for fine motor skills too!
You could also use the following for dry mark making and sensory play. Oats, Flour, Glitter, Sand, Pasta and Cous Cous.
Our Online Shop is jam packed full of mark making ideas and products. One of which is our Messy Play Pack including everything you need for some messy fun at home! We use all these products at our Little Learners classes, events and parties and now you can use them at home in your very own inflatable tray!
The pack includes gelli baff, slime play, crazy soap foam and snoball play.
Your little one really could have hours of fun! Check it all out here >> https://littlelearnersuk.com/shop/