Blog,Windsor, Maidenhead & Slough
17/05/2020
Have you become a lockdown baker? Like many people out there, I have tried my hand at more baking during lockdown than I normally would. I do love the opportunity for quality bonding time (and delicious treats) it gives us!
One recipe we tried recently was banana muffins – delicious and dairy free for those of you who have a lactose intolerant person in the family like we do! I love it because it's so simple, and there's opportunity to get some motor development going for the little ones.
My little learner mashed the bananas himself – it was a bit of a workout for him! Then he helped mix everything together, learning to stir carefully while holding the bowl with one hand. Then we spooned the mix into muffin cases together.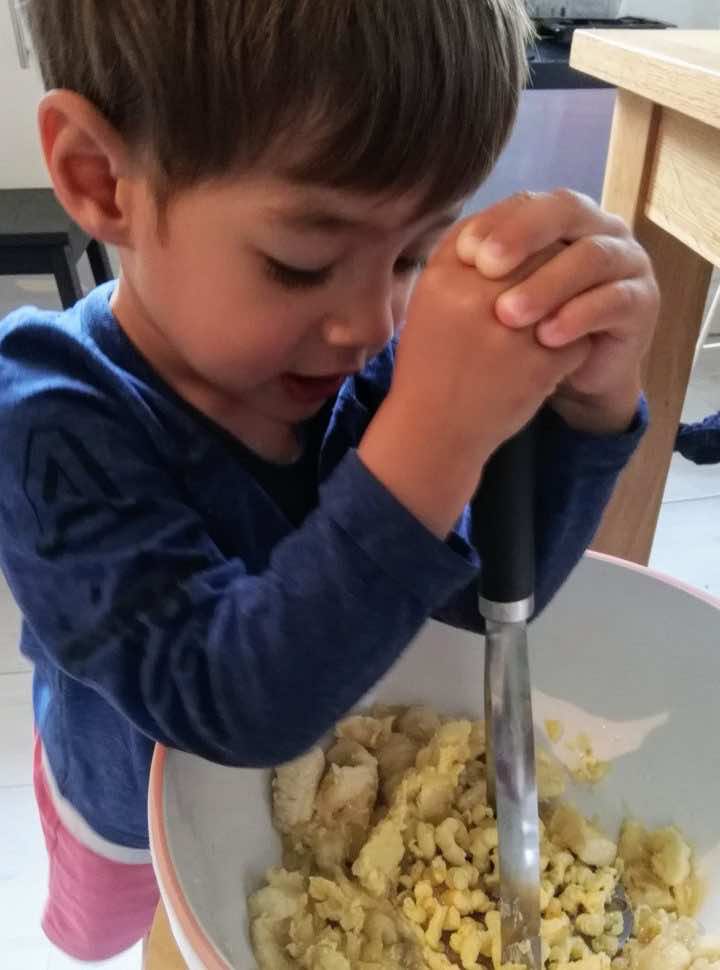 We'll definitely be baking more together. What a fantastic way for little ones to learn about food, measuring, helping and teamwork. And what a fun way to develop those all-important fine motor skills!
Here's the recipe:
You'll need 4 bananas, 2 cups plain flour, 1/2 cup brown sugar, 85g dairy free margarine and a tsp of baking soda. Mash it, mix it and pop it into the oven at 180c (fan-assisted oven) for around 25 minutes or until golden.
It's very basic but tastes great! There's scope to make it your own – you can add cinnamon or vanilla essence, or try replacing some of the sugar with honey or golden syrup.
Bake, bond, eat and enjoy!
We have more great ideas like this…
Like this idea? Check out our Guest Blog from Growing Healthy Eaters on how to keep your little ones snacking healthy throughout lockdown!
Our YouTube Channel is filled with messy play and mark making activities to keep your little ones occupied, check it out!