Peppa Pig Messy Play Session February 9th
Location: Bramhall Fir Road Scout Hall
09/02/2019
10:30 am – 11:30 am
---
Peppa Pig Themed Mark Making and Messy Play Session!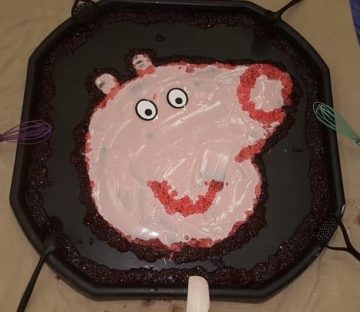 This is a very special Peppa Pig Messy Play Session with lots of messy trays. They will be full of Peppa Pig themed pictures, muddy puddles and dinosaurs!
There will also be lots of painting, pink play dough, colouring and crafts.
It is 9th February at 10.30-11.30am at Fir Road Scout Hut in Bramhall, SK7 2NP.
This session is suitable for children aged up to 5, babies can start from 5 months. If your child under 5 has older siblings (6+) they can come and join in for free.
We have lots of fun in these sessions. It is a chance for your child to be creative, explore, experiment and experience different textures and mark making tools. They can get a bit messy so it's a good idea to bring a change of clothes, and a towel as there will be warm water to have a wash in at the end. Baby wipes are handy too!
The previous date has sold out and there are limited spaces, so book your place quickly!