Event details
It's Christmaaaas!
Could there be a better way to start December than by creating your very own cheeky, little Elf? Little Learners have teamed up with the amazing Teddy Mountain UK and we're bringing you your very own chance to 'stuff' your own 16″ plush Jingle Elf. Just look at him – he is gorgeous! And the best part is that your child will have made it themselves. Each child gets their own little bag of soft fluff to stuff them with and a little red heart for their elf, which they can write their names on or kiss and make a wish with. It really is a gorgeous activity!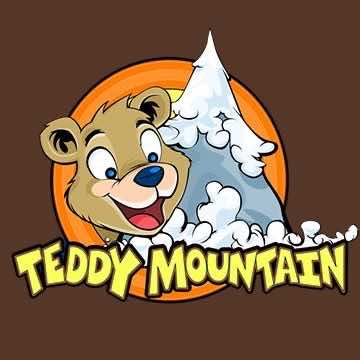 At our Elf workshop we will have around half an hour of Elf making (there will be 9 spaces per session, so it won't be very busy or noisy!) Children can then have milk and cookies (all the while, listening to our favourite christmas music of course!) an move over to our Christmas crafts! We will have Christmas card making, tree decoration painting, Christmas drawing & colouring and some gingerbread playdoh.
Who is the workshop for?
Although our Messy play classes are usually for children from 5 months, I would suggest that this class is best for children aged 2 to 10.  It will take approximately 20 – 25 minutes to build our Elves and there is a LOT of fluff to stuff. You know your child though, so if you think your 1 year old will sit and complete this activity, then I am happy for 1 year olds to come along. And of course, if you have an older child that you think would love this, then please do book them on by all means – you know your children 🙂

When is it?
Our extra session is now Saturday 7th December at 4.30pm. I only have 9 elves left and Spaces are limited, so please do book on early to avoid disappointment. If you would like to book siblings on I am offering two sibling slots at each session and these will be £3 cheaper.  All children will leave with their very own stuffed Jingle Elf in a Teddy mountain bag along with cards and crafts!
It will be a gorgeous afternoon and the perfect way to start December! Along with the festive music and decorations, adults can have a tea or coffee with a mince pie too. To Book your place please fill in the booking form once bookings are open (September 20th at 8pm)
***If you would like to book a child's birthday party making Teddy Mountain teddies, then please do get in touch – they have a gorgeous selection of teddies from dinosaurs to unicorns for children to make. It makes a fab and unique birthday party and you have a built in party gift to take home too! A party for 8 – 10 children making teddies (this can easily be done at home) starts at £140. This includes everything to make the teddies and then party games too.