Blog,Newcastle & Gateshead East
07/01/2019
I am huge fan of Zimpli Kids Slime Baff. Its one of my favourite resources to put out in class for our Little Learners to explore 🙂 I really enjoy seeing their reactions when they first feel it and then how they really embrace it by climbing into the tray and pulling it between their hands.
We have had so much fun using Slime Baff in class, from adding small counters for the little ones to find to adding scoops for them to scoop and pour the slime, both which help in the aid of fine and gross motor skills. I think a favourite things they all seem to like doing it catching it from a height which again is great in aiding the development of their hand eye coordination.
It's such a simple and effected resource to use. Simply add the slime powder to either warm or cold water and stir for roughly 5 minutes, sometimes longer depending on how much you wish to use. The slime powder goes a long way meaning there's more fun to be had at a different time 🙂 Once your all finished just rinse under warm running water and down the drain it goes!!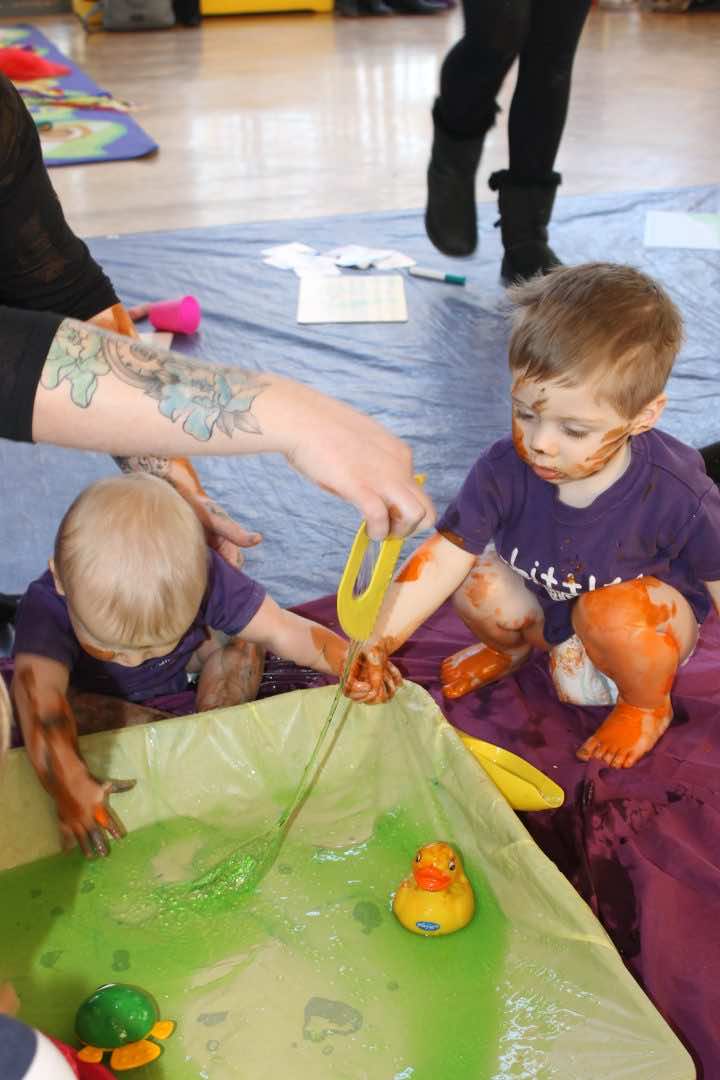 It's great even for the smallest of Little Learners to help aid them in their sensory development, getting them used to different textures
You want to buy some now don't you? Well GUESS WHAT? We stock Zimpli Kids products in our online shop 🙂 Pop over now to buy some for your little ones, and yourself >>> https://littlelearnersuk.com/shop/
Check out our Slime Baff YouTube video HERE >>> https://m.youtube.com/watch?v=FKTwhdlY7qA
Happy Slime play guys
Emma x – Little Learners Gateshead East & South Tyneside