Blog
19/05/2017
On Saturday 6th May one of our franchisees Rachel Bignell attended the Networking Mummies Awards in Birmingham on behalf of Little Learners. We were up for the Business Growth of the Year award for the second year running… AND WE WON!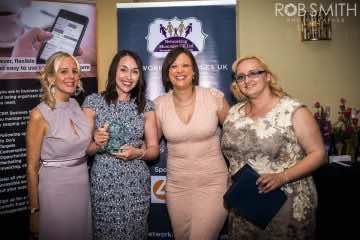 This is such a great achievement and we are so proud. One year ago, I decided to franchise Little Learners so that I could offer a flexible, family friendly business opportunity with lots of potential. I've loved becoming a franchisor and taking on my amazing franchisees who are SO passionate, driven & creative! It's been so inspiring to watch them grow their businesses, build relationships with their parents and, most of all – make a real difference to children's learning and development through messy play.
Our goal is to continue to expand across the UK and encourage ever-greater numbers of children to make their mark.
Thank you so much Networking Mummies…