Blog
17/06/2022
We are over the moon to have been nominated in the What's On 4 Kids Awards 2022!
AND…….
Voting is now OPEN Eeeekk
We've been nominated for Most Loved Baby Activity – Over 30 Leaders AND Most Loved Academic or Creative Activity – Over 20 Leaders… Whoop
We would love it if you could take the time to VOTE for Little Learners. We really do have the best bunch of franchisees and team members across the board, your vote would mean so much to each and every one of them
Not only has Little Learners been nominated but so have a whopping EIGHT of our wonderful franchisees!
Huge congratulations to:
Toni from Little Learners North Tyneside
Katie from Little Learners Stockport
Natalie from Little Learners South Liverpool & Knowsley
Claire from Little Learners South Doncaster
Susan from Little Learners West Edinburgh & Livingston
Lindsay from Little Learners Northumberland
Aisha from Little Learners North West Kent
And…
Elinor from Little Learners Playspace Forest of Dean
Nominated for Most Loved Venue!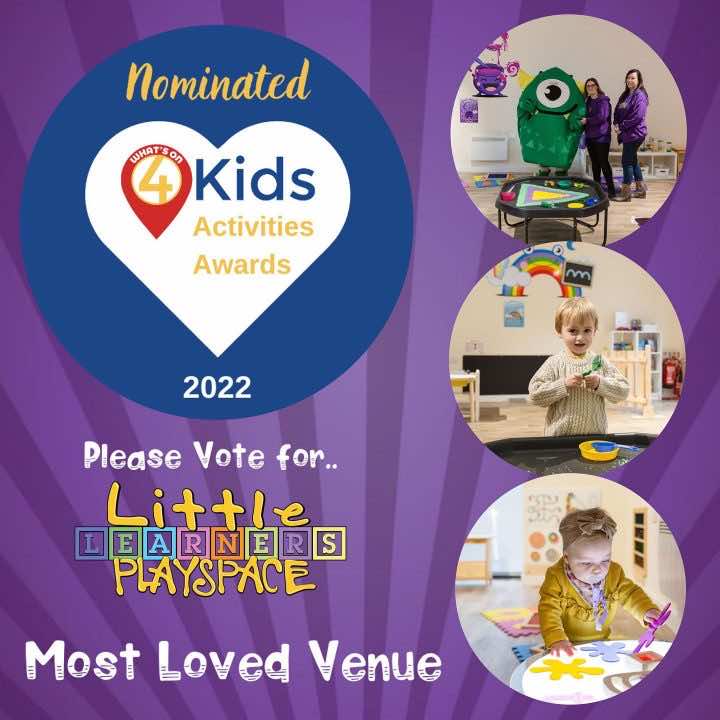 Thank you all so so much
Team LL