Blog
01/12/2022
2022 has flown by and we have absolutely loved having Esmé as this year's Face of Little Learners! We received over 600 entries last year and this time round, we're expecting it to be even more.
Could your little one be the perfect brand ambassador for Little Learners and be featured across our website and socials during 2023?! The winner will receive a photoshoot, a full LL clothing bundle, goodies from our friends at Zimpli Kids, Crazy Soap, & much more!!
Meet Esmé, our 2022 winner:
The Face of Little Learners competition allows parents to enter their child to be in with a chance of becoming the brand ambassador across all of our social platforms as well as be in with the chance of winning so many amazing prizes gratefully gifted by some amazing businesses! There is always so much hype surrounding this competition as it is such a fantastic opportunity for parents and children alike! If you think your little one has a chance of becoming the face of Little Learners then all you need to do is follow us on Instagram and use the hashtag #FaceOfLittleLearners. It really is that easy!
The winner will be the face of our brand and seen all over our socials and website. But that's not all…. they will also receive an AMAZING prize package worth over £1000!!
Including:
⭐️ TWO photoshoots courtesy of Venture Studios (One at your local class and a personal shoot at their studio)
⭐️ THREE terms of Little Learners classes!
⭐️ A mini Little Learners Party for your child and 5 friends
⭐️ A full wardrobe of Little Learners merchandise
⭐️ A set of The Mark Makers Story & Activity Books
⭐️ A Little Learners shop voucher
⭐️ A £25 Amazon voucher from Blackcurrant Babies
⭐️ A bundle of messy goodies from Zimpli Kids
⭐️ A full bundle of the Crazy Soap & Bubble Bath from Kids Stuff Crazy
We'll also be choosing one brand ambassador from each franchise area that will receive some goodies too!
Here's how to enter this year… 👇🏼
💜 Share your favourite photo of your little one at Little Learners on your Instagram or Facebook
💜 Tell us in the caption why you love Little Learners and include the hashtags: #FaceOfLittleLearners, #littlelearners & #MessyPlay
💜 Tag Little Learners UK & your local Little Learners page in the photo on Instagram or Facebook to make sure we can see it!
Entries close at midnight on 31st January!! 🎉
To follow our Instagram, click here!
A huge good luck to all of your Little Learners and we can't wait to look through all of your entries! Take a look at some of our 2022 winner photos below: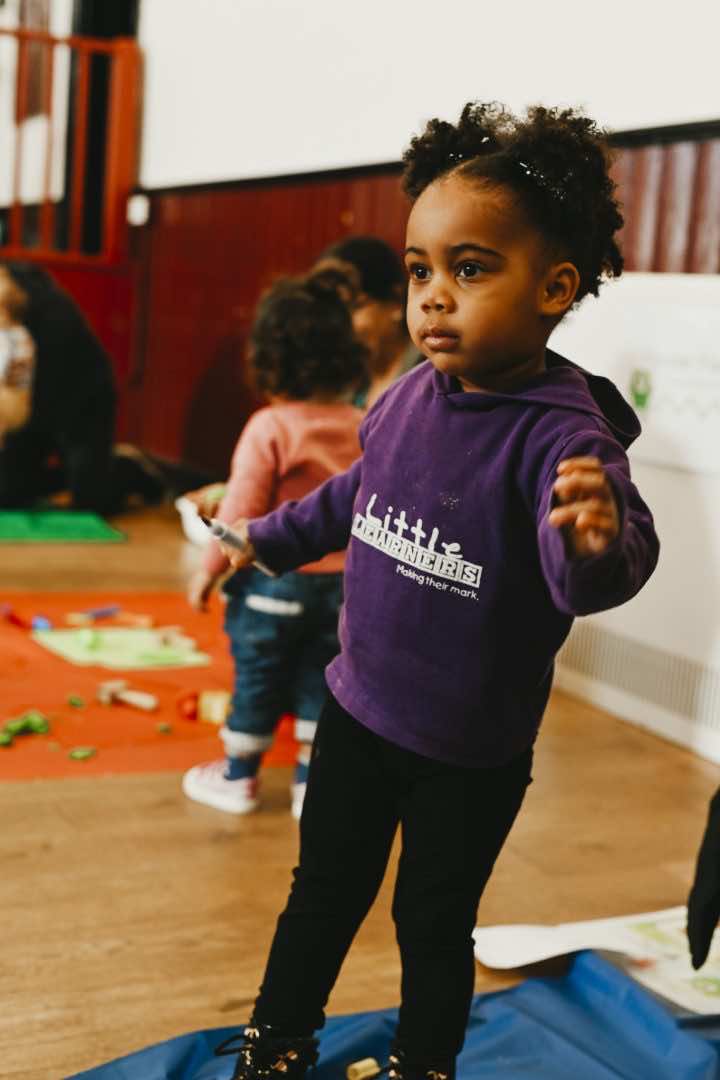 Want to find out more about 2021's winner? Click here to check it out!