Blog
19/12/2021
Still stuck as to what to get your little ones for Christmas? Looking for some stocking fillers that'll last? Well, look no further! Today we will be sharing some of the many amazing products available over on our online shop that are available to order just in time for the festive season! Perfect for younger years, your little ones can use these products over and over again (great value for money). Let's get into it!
Messy Play Tray!
For those days you don't want your little ones leaving their mark on your freshly vacuumed floor, the messy play inflatable tray is the perfect no mess messy play solution! Inflatable and easily transportable, take the magic of messy play wherever you go without having to worry about post clean up. This is THE perfect stocking filler as it is easily compactable and can be compressed to fit into any space, your little ones will love having their very own messy play station!
Crazy Soap!
A messy play tray is nothing without the mess! Why not check out our range of expanding Crazy-Soap foams? Dermatologically tested, these Crazy Soaps are compact but packed with endless fun! Simply spray the foam directly into your bath or messy play tray and watch the magic unfold; the shimmering foam will expand before your very eyes! This is a very popular product used in our messy play classes as the fun colours and satisfying texture goes down a treat with younger years! the Kids Stuff Crazy Soap foam comes in four fabulous colours; Classic white, blue, pink and purple!
Purchase your own Crazy Soap here!
Paint Sticks!
Little Brian Window Paint Sticks offer a fun, clean and very creative way to paint. Water soluble, child friendly solid paint sticks that twist up and down just like a glue stick. No need for brushes or water. Just uncap and paint directly onto your chosen surface. The no mess product you never knew you needed, all you need is a clean surface and an abundance of imagination to create a masterpiece anywhere! Choose from four variations: Classic, Fabric, Metallic and Day Glow!
Egg Chalks!
The perfect novelty gift that will last a lifetime, these vibrant Playground Egg Chalks are such a fun gift idea! With 6 stunning pastel colours, the easy to grip egg chalks are ideal for little hands and big imaginations. Presented in the most adorable packaging, how could you resist!
Zimpli Kids Foil Bags!
Created by our friends at Zimpli Kids, these mini foil bags are ideal stocking fillers! Small in size, these fun filled bags really pack a punch. Each packet contains something different, all you have to do is choose! Does your little one like gloopy green slime, or maybe squishy red jelly? The possibilities are endless! If you're looking for a bigger gift, why not go full size?? You can find each of these foil bag elements in their full size component as well as the amazing SnoBall Play, listed below!
Buy Gelli Slime Full Size here!
Buy Sno Ball Play Full Size here!
Unicorn and Glitter Slime Play!
For an even more magical Christmas why not try the Zimpli Kids Unicorn Slime Play and Glitter Slime packs! These glitzy slime filled packs are the perfect products for magical messy play! This glittery and gloopy slime is super eye catching, perfect for engaging your little ones for hours on end! With two stunning colours to choose from each pack (pink and purple) the easy to use slime is fantastic for bath time, especially when you discover the two adorable Unicorn figurines hidden inside of the Unicorn one!
Smelli Gelli!
The perfect product to engage all of your senses this Christmas, the Smelli Gelli Baff is the scented bath slime you never knew you needed! Drain safe and super easy to clean, the Smelli Gelli is squishy, thick and feels amazing in your hands! Simply sprinkle the powder sachet in your bath to create a satisfyingly slimy and colourful masterpiece! Choose from two stunning colours with matching scents and fill your bathroom with the sweetest aroma! Smelli Gelli colours vary from: Tutti Fruity (yellow) and Bubblegum (purple)!
Sensory Dance Ribbon!
Dance the night away this Christmas with our Sensory Ribbon Dance Hoop! They are a gorgeous hand made wooden hoop adorned with flowing rainbow ribbons! Also, the wooden ring is a baby safe teether ring! Talk about a two in one, eh? We use these all the time in our messy play classes. It makes for such great fun, the little ones are always so mesmerised by its beautiful rainbow colours and agile movements!
Buy Sensory Ribbon Dance Hoop here!
Whiteboard & Pen Set!
The moat useful stocking fillers yet! These easy to use Dry Erase A5 Kids Whiteboards are great for little hands. The front of the board provides guidelines to help upper and lower case writing. The reverse of the board is blank for doodles of any kind, or to write a thank you note ;). All boards are made from durable plastic. Multiple pens are included in each kit!
Buy Whiteboard & Pen set here!
'The Mark Makers' Activity Books!
Give the gift of knowledge this Christmas with our coveted activity books! Join all four of our iconic characters on an early writing journey. Each of our Mark Makers will teach you all about their special marks! This four pack of Mark Maker activity books is the perfect start to your little ones early writing journey. With easy and effective writing guides and an easy to follow story, your child will be enthralled and excited to learn!
Purchase all Activity Books here!
Mark Makers Activity Book | Mark Making Programme | Little Learners (littlelearnersuk.com)
The Mark Makers | Ziggy Storybook | Early Writing | Little Learners (littlelearnersuk.com)
The Mark Makers Story Books | Lionel | Early Writing | Little Learners (littlelearnersuk.com)
The Mark Makers Story Book | Swirlo | Early Writing | Little Learners (littlelearnersuk.com)
The Mark Makers | Archie Story Book | Early Writing | Little Learners (littlelearnersuk.com)
Baff-Bombz!
May your Christmas be merry and bright with the vibrant Zimpli Kids Baff-Bombz! Each bath bomb creates a colourful fizzing bath adventure whilst changing the colour of your water! Each bath bomb is beautifully crafted and smells amazing! Simply lower your bath bomb into your bath water and wait to unveil a treasure trove of AMAZING colours! Choose from a multitude of fun shapes from moons, stars, clouds and rockets!
Purchase all Baff-Bombz here!
Star Baff Bombz | Strawberry scent | Bath bombs for kids | Little Learners (littlelearnersuk.com)
Rainbow Baff Bombz | Bath bombs for kids | Scented | Little Learners (littlelearnersuk.com)
Moon Baff Bombz | Zimpli Kids | Scented Bath Bombs | Little Learners (littlelearnersuk.com)
Rocket Baff Bombz | Bath bombs for kids | Little Learners | Zimpi Kids (littlelearnersuk.com)
Play Doh Products!
We sell an array of classic Play-Doh products, you really can't go wrong! The Play-Doh variety pack of 10 is the all encompassing play set for those little ones with big imaginations. The Play-Doh kinetic sand variety pack provides a multitude of new and fun textures for your little one to explore as well as being compact enough to slip in your stocking! The Play-Doh Compound Grab & Go pack is equally as compact and ideal for on the go messy play! Play-Doh also curate their own slimes! The Hydro Glitz slimes comes in a variety of fun colours and don't leave any sticky residue on your hands. All Play-Doh products are 100% child safe and suitable for ages 3 and above 🙂
Purchase all Play-Doh Products here!
Play-Doh Sand Variety Pack | Little Learners | Kinetic sand | Play (littlelearnersuk.com)
Play-doh HydroGlitz Slime | Satisfying Slime | Little Learners (littlelearnersuk.com)
Play-Doh Grab and Go Compound Bags | Messy Play | Little Learners (littlelearnersuk.com)
Play-Doh Party Pack | 10 Pack | Varying Colours | Little Learners (littlelearnersuk.com)
Magnetic Response Boards!
This fantastic Magnetic Response Board is a writing and drawing board in one! It is totally versatile and can be used for a multitude of activities. Supplied with a magnetic stylus containing a fine 1.5mm tip at one end, and a 5mm tip at the other. To erase images quickly and cleanly, simply swipe the stylus across the back of the board and start again. This truly versatile resource is sure to be a great hit with the little ones!
Buy the Magnetic Response Board here!
Tangle Classic!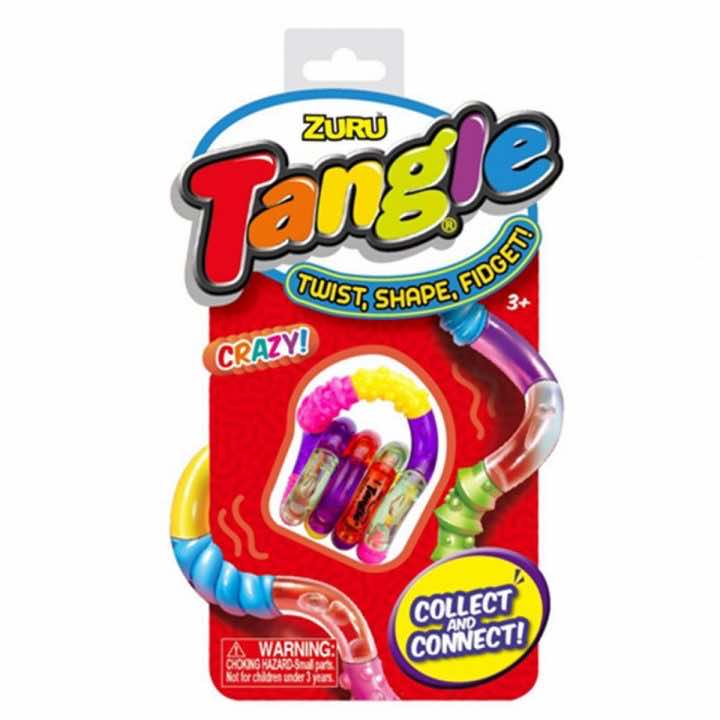 These are SUCH fun stocking fillers! It is the perfect product to encourage the progression of your little ones gross motor skills and expose them to a whole new world of shapes and textures! From the classroom to the boardroom and every place in between, the fun and creativity is endless when you've got a tangle in your hand!
Gift Vouchers!
Can't decide between all of the amazing products we have on show? Don't sweat! Why not purchase a Little Learners gift voucher. Whether you're gifting it to a little one, teacher or family friend, our gift vouchers are ideal stocking fillers and give the receiver the freedom to curate their own messy play kit! These vouchers can also be used when booking any of our classes/events! Available to purchase to the value of either £10 0r £20.
Buy the Little Learners Gift Vouchers here!
Happy shopping!
Little Learners Shop | Messy Play Products, Stationery & Educational Toys (littlelearnersuk.com)
Messy Play Classes | Book a Messy Play Class | Little Learners (littlelearnersuk.com)