Blog
28/08/2019
Issabella has been obsessed with counting lately 🙂 so as it's raining, and Hudson was sleeping, we sat and did some early maths sums. I came across these snap blocks in a local charity shop last year, which I also used when I was in school (many many years ago 😪😂) so knew they'd come in handy at home as well as using in classes for the older children!
I wrote out the sums for Issabella. Then using the blocks she made up the numbers individually and counted them to make the answer. We managed about 7 until she turned and said "this is boring" 🙈 I'm wondering if she gets that from me 😂!
She then decided that she needed to build a plank for her toys to walk off, I love her imagination!
I asked her to make a plank of 20 cubes, then each time a toy walked the plank I asked her to add more.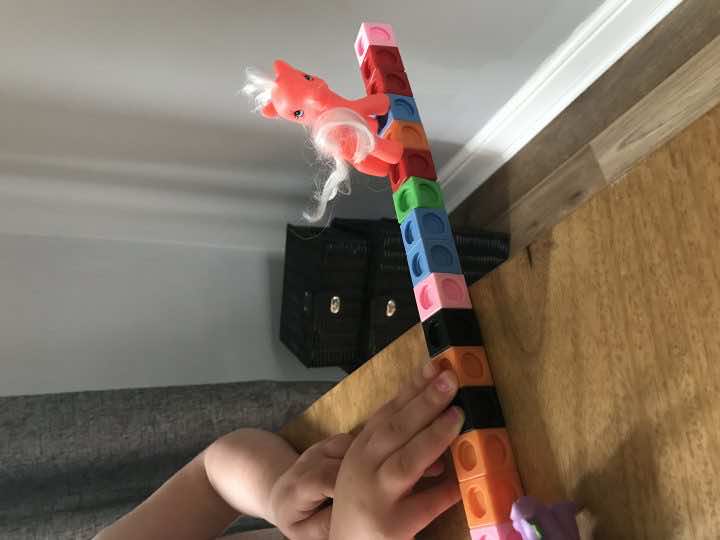 We then ended up taking turns in hiding and finding the toys around the house. Again I made this into a counting activity by telling Issabella how many I had hidden in the each room, then asking her to add them together as she found them.
Children thrive from doing tasks that reflect their own interests, it's always a nice idea to initiate an activity and then allow them to take over! However always ensure that you continue enforcing the main aspect of the activity, which in this case was counting.
I hope you enjoy the rest of this rainy day, don't forget to share your rainy day activities too 😁
Thanks for reading Guys
Emma x