Blog,Lewes & Brighton
28/03/2020
We are going to take you through what you need and different ideas for Mess Free Mark Making Bags. Slightly strange, as here at Little Learners we LOVE messy play!
If you've got any zip lock plastic food bags, this a a great way to practise mark-making! Even better -it's mess free! You can use a fold over one and just stick down with strong tape.
Simply pour some ready mix paint into the bag and seal it. I usually tape mine to the floor.
Then you can use your finger, a cotton bud or paint brush to make marks in the paint. It feels great through the bag and the kids love to just move the paint around with their hands so it is suitable even for littlies as a sensory experience.
If you have a slightly older child, there are lots of learning opportunities too …
Make our 4 marks from classes – straight lines, curved lines or humps and bumps, circles or zigzags.

For the older children, copy letter and number shapes or even write simple cvc words like peg and bat.
Practise writing their name or drawing shapes.
Variations –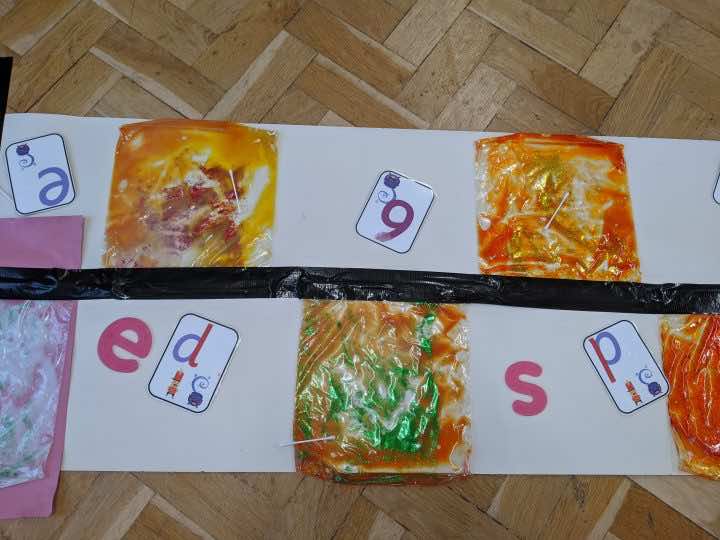 Add coloured shampoo or shaving foam to the bag. Add a bit of glitter!
Use different colours.
Follow instructions draw an 'a' on the pink bag, draw a 'c' on the red bag.
So many learning possibilities and so much fun 😁!
For more ideas for activities and mark making check us out on YouTube!
Enjoy!
Kate x