Blog,Lewes & Brighton
01/03/2023
We are thrilled to announce that the winner and face of Little Learners 2023 is from Little Learners Lewes & Brighton 💜
You'll be seeing a lot of this little one soon across our website, socials and more! We can't wait until her photoshoot – so exciting!!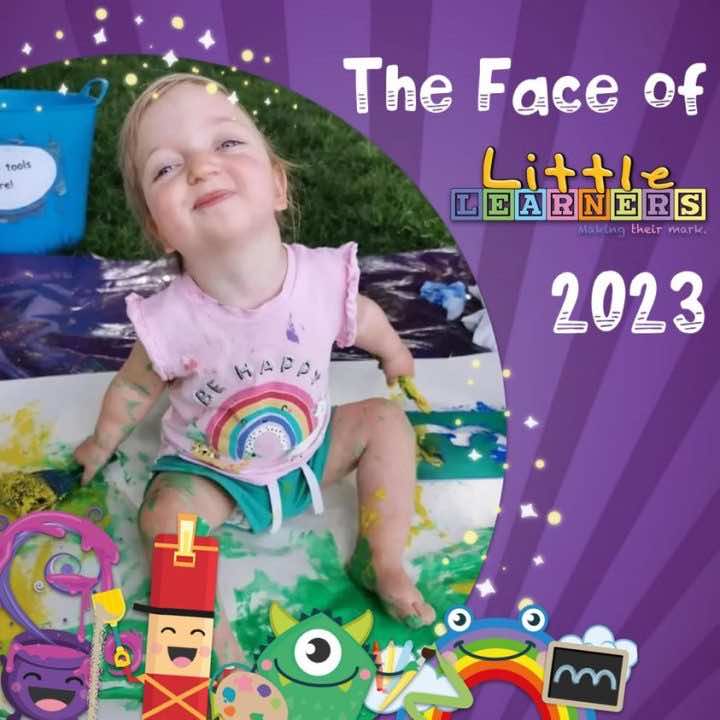 Our winner's gorgeous smile and sheer enthusiasm for mark making just totally won us over as well as put a massive smile on our faces! For starters, messy mark making with two hands at once?!… not to mention the joy that is radiating from her whilst she's learning through play! That's exactly what we're all about at Little Learners. Our aim is for children to thrive in a safe and fun learning environment. Huge well done!
Here's what they won in addition to becoming the face of Little Learners 2023:
⭐️ 2 photoshoots courtesy of Venture Studios UK
⭐️ 3 terms of LL classes!
⭐️ A mini LL Party for the winner and 5 friends
⭐️ A full wardrobe of LL merchandise
⭐️ A set of the Mark Makers Story & Activity Books
⭐️ A LL shop voucher
⭐️ A £25 Amazon voucher from Black Currant Babies
⭐️ A bundle of messy goodies from Zimpli Kids
⭐️ A full bundle of the Crazy Soap & Bubble Bath from Kids Stuff Crazy
Thank you to everyone else that entered this year! It was as hard as ever to choose a winner because all our brilliant little mark makers are absolute stars. Therefore, we decided to pick a child from each franchise area to be our brand ambassador. Stay tuned for updates about that!