Blog,Lisburn & North West Belfast
17/07/2020
Make your very own homemade spaghetti paint brush and mark making tool from a store cupboard essential!
Mark Making Experiences
The key to encouraging mark making in the early years is to make it a fun and meaningful experience for your little one! It's important to let them enjoy the physical experience of writing and mark making with a variety of materials on different surfaces and mediums. Providing a diverse range of mark making experiences can help inspire their imagination and give them freedom to explore their natural desire to experiment and have a full sensory experience.
My sons are currently sixteen months and are beginning to seek out mark making experiences. I can see them lifting household objects and attempting to make marks with them and grasp them like they would with a regular mark making tool. Their concentration is improving slightly allowing them to focus on tasks for longer periods of time. I'm always looking for creative ideas for mark making activities and experiences. When it comes to tools they're not quite at the stage yet where they know not to put everything in their mouth. Pens, crayons and chalks still appear to be quite appetising and appealing to them! I've come up with a taste safe paintbrush solution using a packet of regular spaghetti.
How to make homemade spaghetti paintbrushes…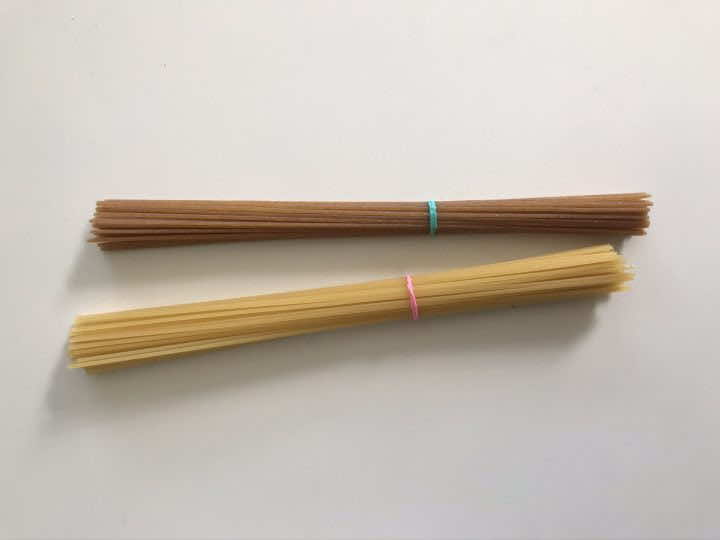 Take a handful of dried spaghetti and tie it 2/3 of the way up with an elastic band.
Hold the bundle of spaghetti over the saucepan and allow 1/3 of the spaghetti to cook.
Allow the spaghetti to cool.
Meanwhile prepare some paint and a surface to paint on. (You can use regular paint or you could opt for a homemade taste safe paint for younger babies).
They are ready to 'Make their Mark!' with their new spaghetti brush!
Don't forget…if you give it a go with your little one, tag us in your pictures! You can also find many more mark making and messy play ideas on our Little Learners YouTube Channel.
Hope you enjoy!