Blog
26/10/2017
Autumn is here and this is a fantastic play dough activity for the kids. My Little Learners made Henry hedgehog in class and they loved him!
It is such a fun activity, great for developing those fine motor skills/hand-eye coordination and is so easy to make.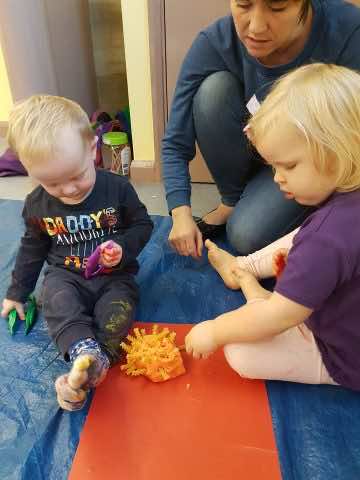 All you needs is:
Playdough
Pasta (uncooked)
Play tweezers or tongs
To make:
Make the hedgehogs rounded body using the playdough with your hands.
Push the pasta into the hedgehogs back to make the spikes.
For an added bit of fun – Give the kids play tweezers or tongs and tell them to take the spikes out but they can only use the tweezers or tongs.
Hope you enjoy!