Uncategorized
03/08/2021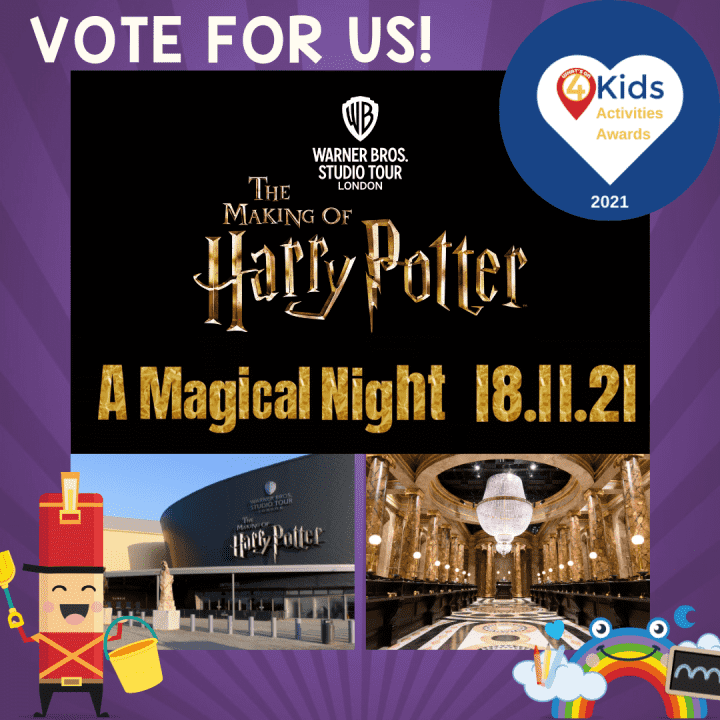 We've been nominated once again for the What's On 4 Kids Activity Awards 2021! It would mean the world to us if you could please CLICK HERE to vote for us. It's been amazing to share our mark making programme through the form of messy play and we can't wait to give you many more years of it!
Not to mention, this year is Harry Potter themed and will be held at the Warner Bro's Studio! How cool is that? Imagine being able to take a stroll in the magical halls in Hogwarts. Sadly, it's only open for finalists and nominees. Vote for us and help us be finalists which get invited to join the awarding ceremony at Hogwarts!
It's a wonder how we've been receiving tonnes of love and support from you all even without in-class learning. We're working on some really fun activities and content for the little ones to show our appreciation for all your support. It's been a real tough year or so during Covid and not being able to see all your faces in person but it was so great to pivot and spend the last year with you online bringing you the best kids activities!
HOW TO VOTE!
If you need any help to vote, here are some instructions to guide you through the process:
Scroll to the sections:

Most Loved Baby Activity → Franchisor or Independent with more than 20 Leaders Overall → Little Learners
Most Loved Academic or Creative Activity → Franchisor or Independent with 6 to 30 Leaders Overall → Little Learners

Click Submit!
Stay up to date by following our Facebook and Instagram page by clicking here!
For more information about our classes, visit here!
We will keep you updated on the Kids Activity Awards as we have more information coming in!