Basingstoke,Blog
26/10/2020
It's that time of year when the evenings become darker, the leaves change colour and it's Halloween! I absolutely love this time of year.
Half term is upon us and what better time to get creative at home. Over the past few days I have prepped and tested out a few ideas which I will use at my Little Learners Halloween Class this week. If you do try any of these Halloween crafts then please do share pictures as I would love to see them.
Chalkboard Pumpkin Mark Making
I spotted this online and thought I would give it a a go. I had never used chalkboard paint/spray before and it was amazing.
All you need is: a pumpkin, chalkboard paint (I bought a spray in Wilkos) and chalks.
NOTE: the painting/spraying of pumpkins is for adults only and do follow the instructions on the tin.
I took the pumpkins out in the garden and sprayed them with the chalkboard spray. It was very quick and easy. I then left them to dry. Tip: I did turn them over after a few hours as the paint had dripped underneath and settled under the pumpkin.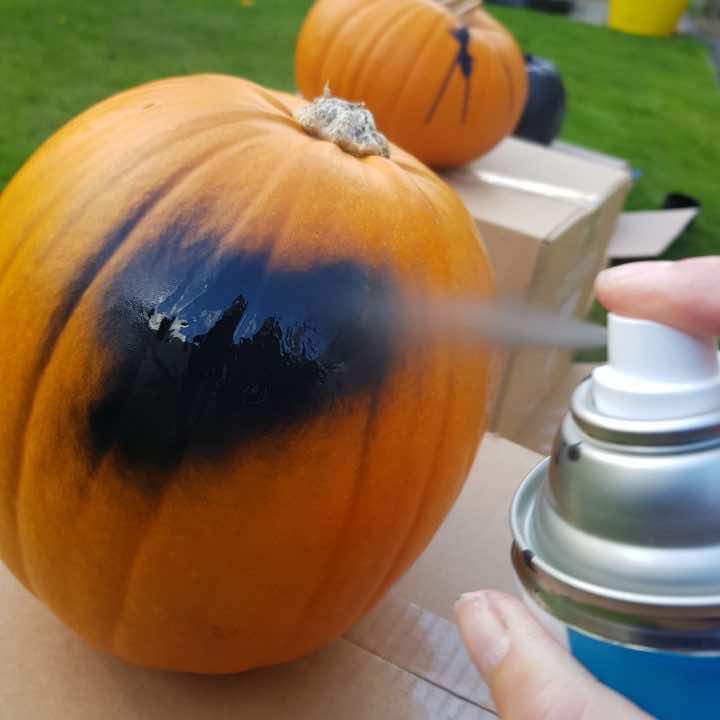 Once dry I let the children try it out using chalks. We used kitchen roll to wipe it off. A perfect mark making activity that you can do again and again.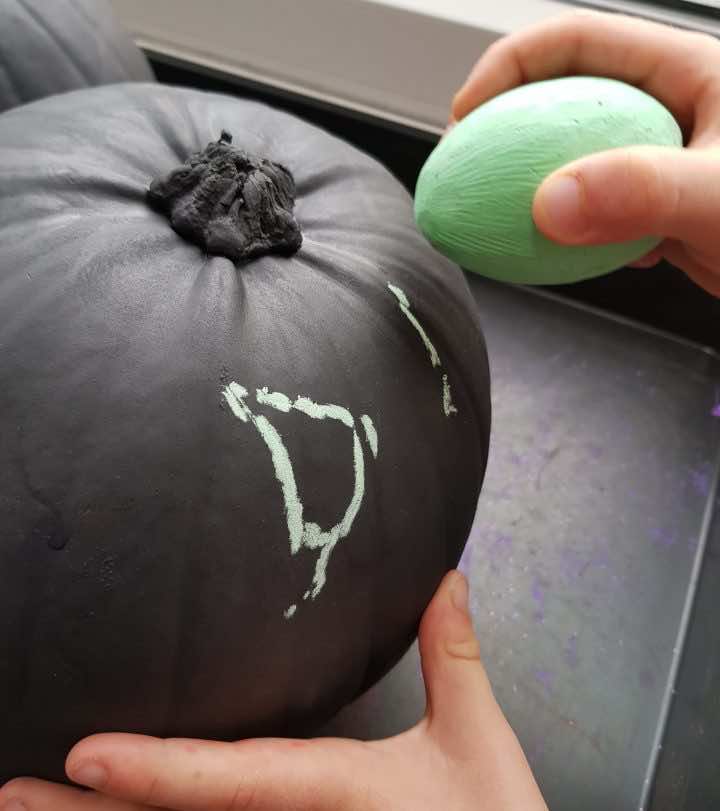 Halloween Window Charms.
A great fine motor skills activity and one suitable for older children too. I put pasta, straight out the bag into a bowl. I then squirted a few blobs of paint and mixed with my hands. I faced my fear of glitter! and sprinkled glitter onto the wet painted pasta. The purple effect was very Halloween. I left the pasta to dry and made sure they weren't stuck altogether as this can cause the pasta to break.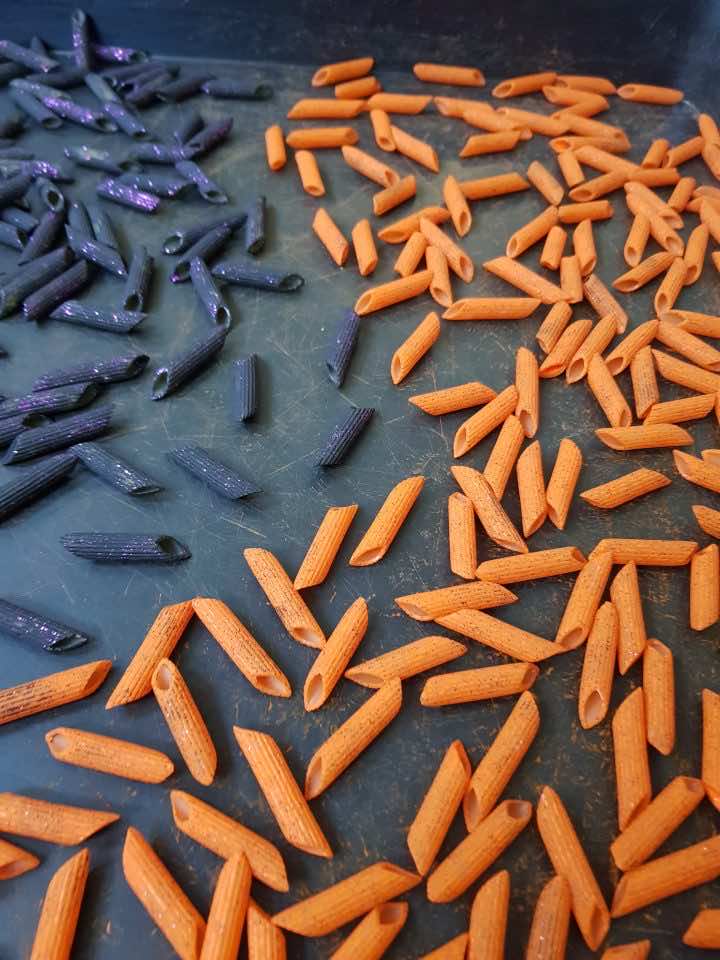 I printed off the Halloween Little Learners sheets and reduced them in size. (you can download these for FREE https://littlelearnersuk.com/shop/ ). We then hung them in the windows as part of our Halloween Window display.
Happy Halloween & keep up to date with our Halloween Fun over on our Facebook!
Feeling crafty? You can have Halloween Crafts fun using PUMPKINS! Find out how here!
Have fun.
Love Lene