Blog,Lewes & Brighton
22/10/2020
Covid will not stop our Halloween fun!! Although we may not be able to do all our usual activities, I thought I would share 3 of my fave activities for under 5s (and older!) to get you into that spooky Halloween mood!
Ghastly Ghost Painting!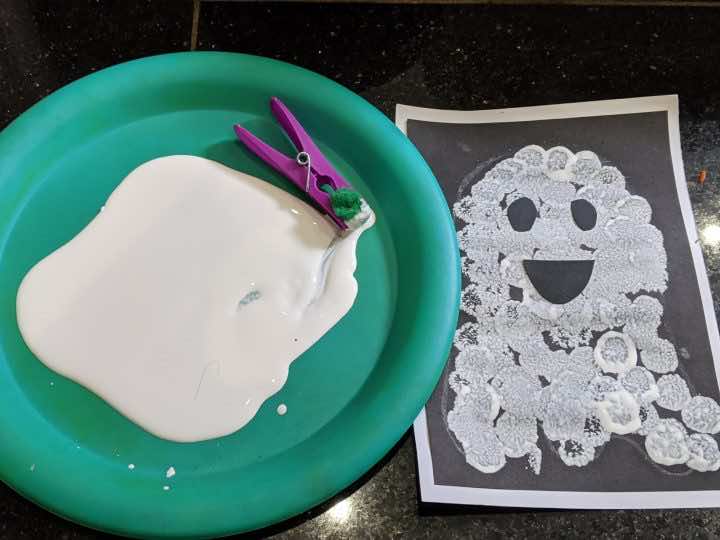 An easy peasy painty activity. Just draw a faint outline of a ghost on black paper. Use a pom pom and a peg to dab and paint spots on the ghost. If you don't have these, you can finger print or just use a scrunched up piece of paper! Finally stick on eys and a mouth cut out from the black paper.
Spidery Sensory Rice!
Just as simple as rice in a washing up bowl or on a baking tray. I coloured minbe orange to make it more Halloweeny! Children can use tweezers, tongs or just their fingers to pick out the spiders. Great for fine motor skills. You can even hide wrapped sweets in the rice too! (Orange rice available to buy as part of my Halloween bundle or colour your own with paint). You could even put strips of masking tape across the top of the bowl to make it trickier for older children. This is a great counting activity too.
Wicked Webs!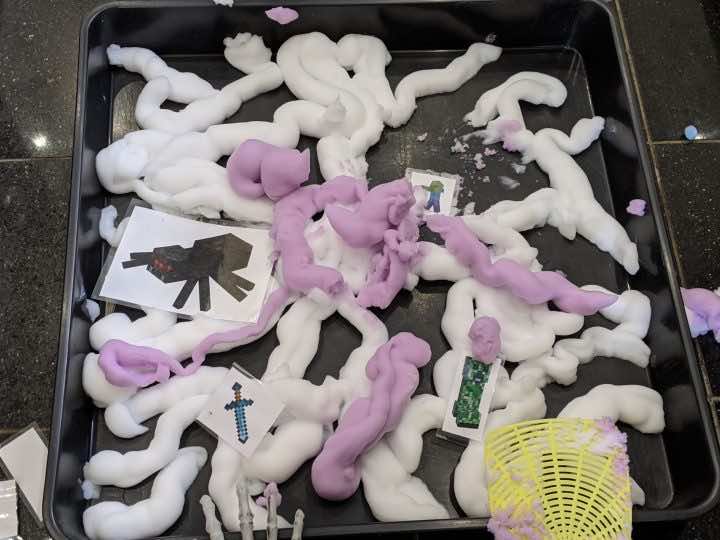 Splat the spider is a super fun game! I squirted the Crazy Soap Foam (available at classes and as part of my Halloween bundle) into a tray. Use a fly swatter to splat the Minecraft baddies and watch the foam fly about! You could use any pictures/objects to splat, even numbers, letters or words. Be careful as it does get slippy so you may want to put some towels down around the tray!
Halloween Bundles
Available in classes or email me your order at kate@littlelearnersuk.com Delivery and collection options available.
I hope that helps you to have a Spooktacular Halloween this year!
Keep an eye on our spooky Halloween fun at our classes over on our Facebook!
Kate xx