Blog
09/11/2017
Huge congratulations to Antonia Wray from Little Learners Gateshead West for being awarded our Franchisee of the Month for October!
Antonia has been running Little Learners in Gateshead West for nearly 2 years now and has built up 3 amazing weekly classes in Dunston, Blaydon and Greenside. These classes are hugely popular and often have waiting lists! She even has plans for more classes in the near future!
She has also created some pretty outstanding events over the years from Easter to Christmas, Halloween to Valentines day – every single one has sold out and been a massive success! She is currently planning her Christmas events which you can view here.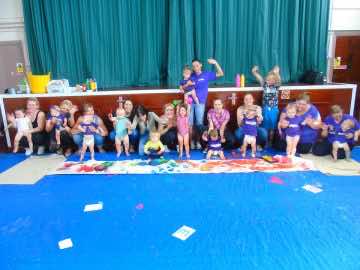 Antonia has also hosted many successful Little Learners birthday parties with a huge amount of cake smashes! She has arranged themes such as The Avengers, Peppa Pig and more!
This year she won a NATIONAL award at the What's on 4 Junior Awards in London. Antonia came away with highly commended MOST OUTSTANDING ACTIVITY LEADER in the North!! An amazing achievement and so well deserved. The whole team are immensely proud of her!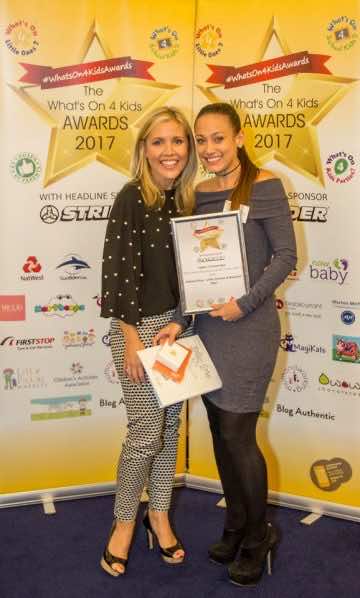 Antonia has received fantastic parent reviews and feedback this month!
I love this place! My little girl was 7 month when I took her here and within the 3rd week she was stuck in and loving it!! The development of her fine and gross motor skill already is absolutely outstanding. Everyone is so friendly and the children play and share nicely. Nothing is a trouble, Antonia and her Dad go above and beyond for your children and yourself. Brooke absolutely loves coming here every week and gets herself all messy from head to toe. Everything here is child friendly and the messy food trays are always child friendly for your child to taste/eat. Thank you so much Antonia. Looking forward to October term and then the Halloween party. Xxxx

Lauren Mayes

I love it. Sienna loves it even more. It's the one class we wouldn't miss! Antonia is great at running the class!

Lyndsay Mallaburn

We had a great time at the little learners Halloween party at Blaydon! Definitely recommend this to everyone x

Susan Burns
Antonia's class timetable in Gateshead West:
Click on the links to book one of her classes but don't delay her spaces fill up fast!!
Greenside, Ryton Messy Play & Mark Making (Christmas Term)
Friday, 10:30 am – 11:30 am
Dunston Messy Play & Mark Making (Christmas Term)
Wednesday, 1:00 pm – 2:00 pm
Blaydon Messy Play & Mark Making (Christmas Term)
Monday, 1:45 pm – 2:45 pm
A massive congratulations to Antonia again –October's Franchisee of the Month!