Blog
04/03/2018
Huge congratulations to Jemma Ransom from Little Learners Darlington, Richmond & Northallerton for being awarded our Franchisee of the Month for February!
Jemma has been running her franchise for over a year now and is growing her business fantastically! She now runs 5 classes every week across her territory and has plans to expand, open more classes and hire staff to run them. She puts 100% into her classes and the provision – incorporating new ideas all of the time. She caters for all ages providing challenged for those older children too.
Jemma has also hosted some amazing events! She often teams up with a local mascot company to provide themed events such Beauty and the Beast, The Wizard of Oz and Tiger who came to tea!!
She has also hosted some wonderful Little Learners messy birthday parties…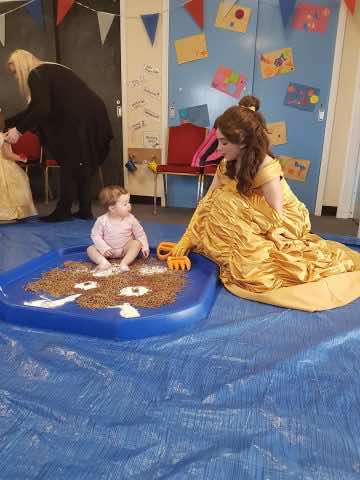 Jemma has recently started to offer her mark making classes to schools and nurseries creating bespoke programmes for them. She even made the press!
Jemma has received fantastic parent reviews and feedback this month!

Amazing group my little girl and I attend every Saturday morning and have been for quite a few terms now. We love it. It's great for a working mum to do something with my little one at the weekend.
Madeleine loves all the different things that are on offer every week especially all the things she can eat!!
Jemma who runs the group is also amazing she's very friendly and will make you feel very welcome to the group. – Sam

Lovely class. My daughter really enjoyed it. – Sarah
Jemma's class timetable in Darlington, Richmond & Northallerton:
Click on the links to book one of her classes but don't delay her spaces fill up fast!!
Little Learners Elmwood (Messy Play & Mark Making)
Wednesday, 1:00 pm – 2:00 pm
Catterick Messy Play & Mark Making
Friday, 10:00 am – 11:00 am
Darlington (Eastbourne Sports Complex) Messy Play & Mark Making
Saturday, 10:30 am – 11:30 am
Danesmoor House Messy Play & Mark Making
Wednesday, 10:00 am – 11:00 am
Darlington Messy Play & Mark Making
Monday, 10:00 am – 11:00 am

A massive congratulations to Jemma again –February's Franchisee of the Month!