Blog,North West Kent,Northumberland,Playspace,South Colchester,South Liverpool & Knowsley
10/10/2023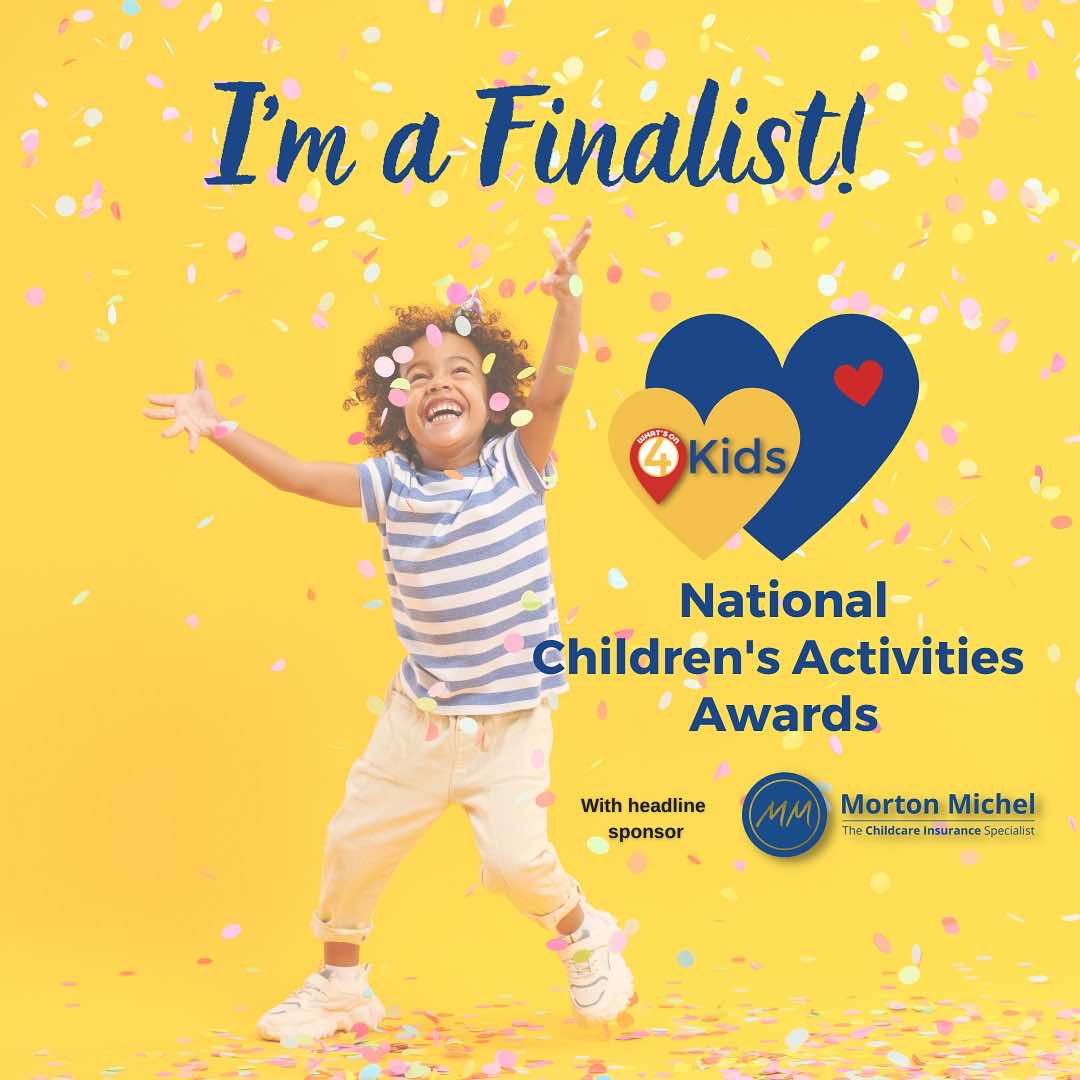 We're so excited to announce that Little Learner's Franchisees are finalists in the What's On 4 Kids Awards!
Little Learners North West Kent – Aisha
Most Loved Activity Leader or Business Manager / in South East England
Aisha says…
'Since starting my small business I have been in awe of the annual What's On 4 Kids awards and the absolutely amazing children's activity providers that have been in finals, winning awards, and getting much deserved recognition. I can't quite believe that my business is now among those finalists just 3 years into running. I feel so lucky to have the most amazing families voting for me and making this a reality! Thank you from the bottom of my messy toes and the tips of my even messier finger tips – I have loved every moment messy-playing and mark-making with our little learners!
Little Learners Playspace Ashington – Lindsay
Most Loved / Indoor Play Centre or Venue
Lindsay says…
'I couldn't be more proud of being one of 10 finalists in the UK! This is such a proud moment for me, with being open under a year and making it to the finals after thousands of entries really shows how much love and support you all have for Little Learners Playspace Ashington ! I wouldn't be here without my fabulous staff, who make the days run amazingly!!! We are so thrilled to see how much Playspace is loved!"
Little Learners South Colchester – Anita
Most Loved Academic or Creative Activity / Franchise or License Territory
Anita says…
'I am SO proud to be in the finals of the What's On 4 kids Awards – running my Little Learners groups brings me so many happy moments and I'm delighted to be in the running for the Most Loved Academic or Creative Activity Franchise category.
I'm a creative person, so to be able to team this interest up with my passion for teaching young children is my dream job. I love creating colourful, inviting trays and activities…..and watching as little ones really get stuck in! It's also been a real pleasure building relationships with families in my local community and getting to know them over time – mums, dads, grandparents, aunties and everyone else that's come along. Regardless of whether I win or not, my mission is to continue to deliver classes that are enjoyed by all that attend them!'
Little Learners Liverpool South – Natalie
Most Loved Academic or Creative Activity / Franchise or License Territory
Natalie says…
'I am so passionate about what I do and I absolutely LOVE working with all our wonderful local children and their families. So, to be through to the finals for a second year running of such a prestigious awards event, makes me so so proud. I have everything crossed that we can bring it home for Liverpool this year in our category Best Loved Creative or Academic Activity Franchise Territory!'