Basingstoke,Blog
27/11/2022
At Little Learners Basingstoke we are coming to the end of term and what a busy term it's been. The highlight has definitely been taking part in Communitrees. A Christmas craft project involving schools and playgroups from the local community.
I was asked if Little Learners Basingstoke would like to be involved and jumped at the chance. I collected the cardboard tree and a bag full of arts and crafts goodies. It was all very exciting!
Across my classes that week we got creative and we all began to feel Christmassy. I set up a tray with cut out stars for the children to mark make on and a huge painting area. We used Christmas stampers and snowflake stencils to paint onto the tree. One class used green paints and my other class used a mixture of yellows and reds. Bothe children and grown up got involved. We also make lots of footprints and handprints which I then backed onto gold paper.
There are 14 trees altogether. If you are local to Basingstoke, North Hampshire then do pop into Festival Place shopping centre to have a look.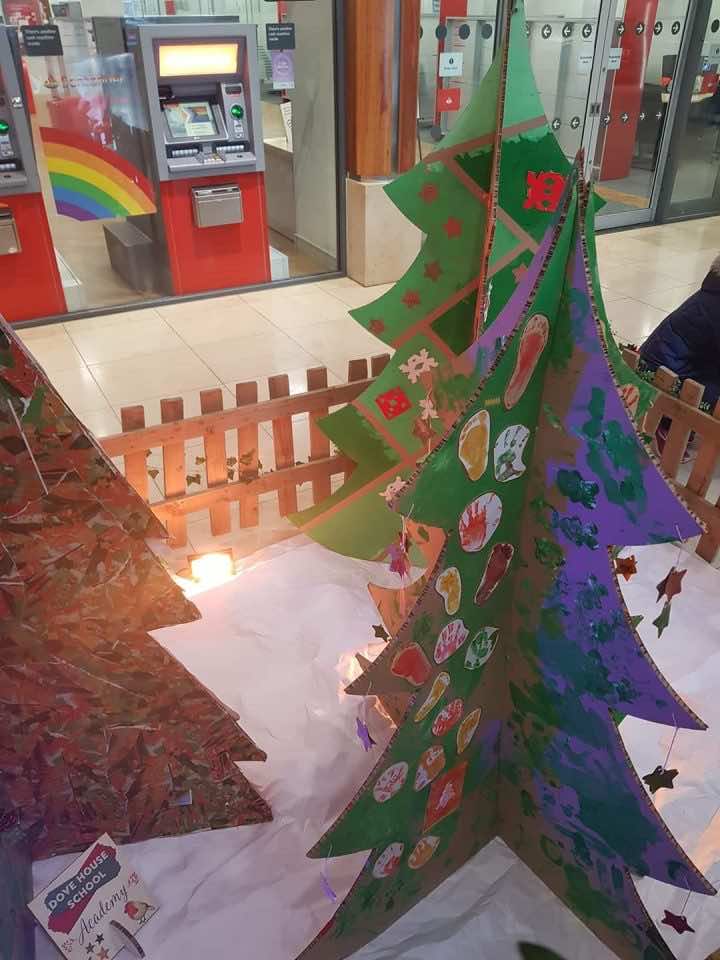 Thank you to all the lovely families who got involved.
Love
Lene x