Blog
06/05/2018
We were thrilled to have CBeebies Sid get messy at Little Learners this week! It was all part of Children's Activities Week (CAW), showcasing outstanding children's activities and raising money for Caudwell Children.

The theme for this CAW was #WatchMeFly. All of the children came to class in flying-themed fancy dress and all the activities and messy play around the room was flying-themed too!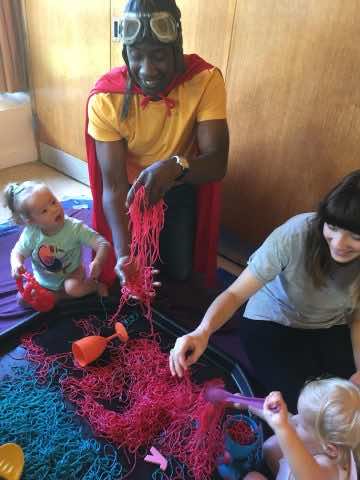 CBeebies Sid got messy at Little Learners, got stuck in with all of the activities, played with the little ones and even made his mark in the paint!!
Huge well done to Gemma, her Little Learners and parents/carers – and a big thank you to the Children's Activities Association team and last but not least – Sid – for getting messy at Little Learners and loving what we do best – making our mark!!👏