Blog
23/12/2019
As Christmas Day nears ever closer, schools are off and the holidays have truly begun, I thought I would share a few activities from my Christmas Little Learners classes. These can also be carried out home, so you can have a very merry Christmas with Little Learners but from the comfort of your own cosy house!
Christmas Tree Stickers
Children love stickers and are a perfect activity for fine motor skills. I pre cut Christmas tress out of green card and cut up kitchen roll for the trunk. Using scissors, I cut 2 slits in the kitchen roll to slide the card in. In class the children used round coloured stickers as baubles and stars. This activity was popular and the children created amazing trees.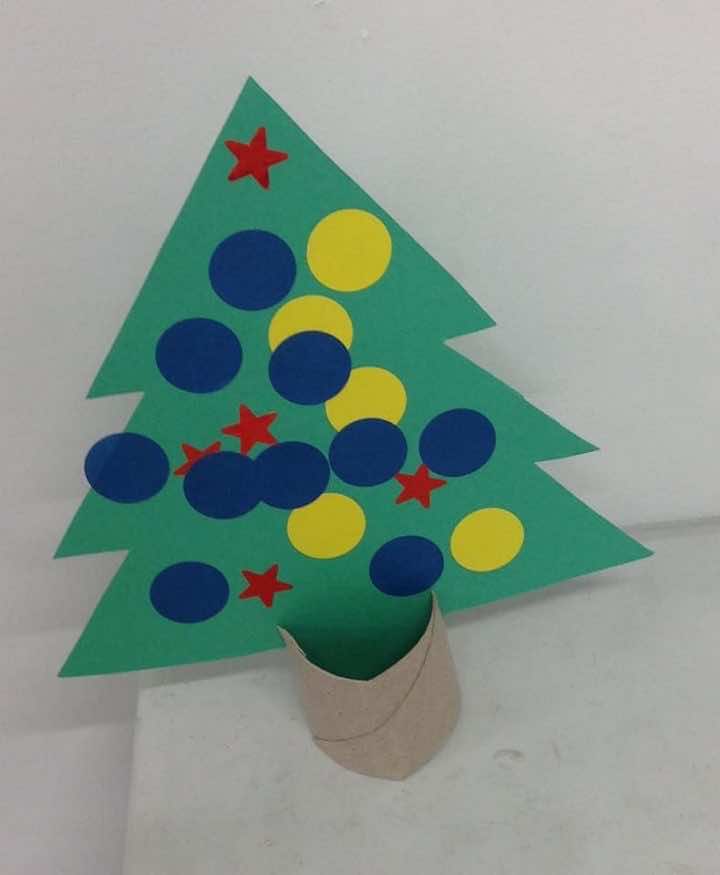 Wrapping Paper
I love making presents personal and unique adding a little extra touch. Benny and Emilie loved making their own wrapping paper this year. We used A3 sugar paper and Christmas stampers. For this you could use potatoes and cut out shapes to print. We used two colours and talked about patterns and shapes. For a little 'less messy' you could draw shapes using crayons, colouring pencils or pens. You could use stencils to create different shapes and Christmas images.
Painting
Painting is a favourite in my classes and a perfect way to mark make. It creates so many open ended opportunities and the children learn so much from one activity including colour mixing, printing and of course practising their marks. In class I drew giant baubles and the children used paint and paint sticks to colour them. I used the marks we look at in classes, straight lines, arches, swirls and zig zags. For a 'less messy' version try out Paint sticks available from the Little Learners shop.
Have a magical, very merry Christmas with Little Learners and your little ones.
Best wishes
Lene