Activity Idea!,Blog,Lewes & Brighton
09/08/2021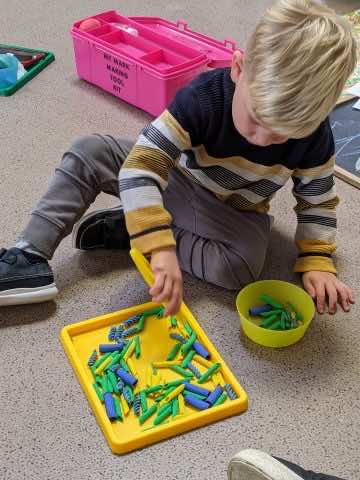 British Summer letting you down? Are you looking for another idea to keep your little ones busy during this rainy school holiday? Here is a great fine motor children's activity for a rainy day
!
TELL ME HOW!!!
Get the pasta out of the cupboard. Mine is painted but you can just use plain. If you've got tweezers, great, but tongs or big kitchen spoons work just as well, or just fingers! Let your little one get creative. At Little Learners, we love coming up with new children's activities to keep your little one busy!
You could …
Transfer from a tray to a pot.
Count the pasta into groups of 10.
Sort different types/colours of pasta into different pots.
Thread it onto dried spaghetti to make towers.
Thread it onto pipe cleaners to make bracelets or snakes.
Place it along lines to make shapes and letters.
Get the diggers and trucks out and make a building site.
Feed it to teddy's or dolls as a picnic.
Put it into old bottles, containers with lids and make maracas!
You can also practice your mark making by using these paint sticks to paint all of that pasta! You can store this away and use it again and again for all those other rainy days we get!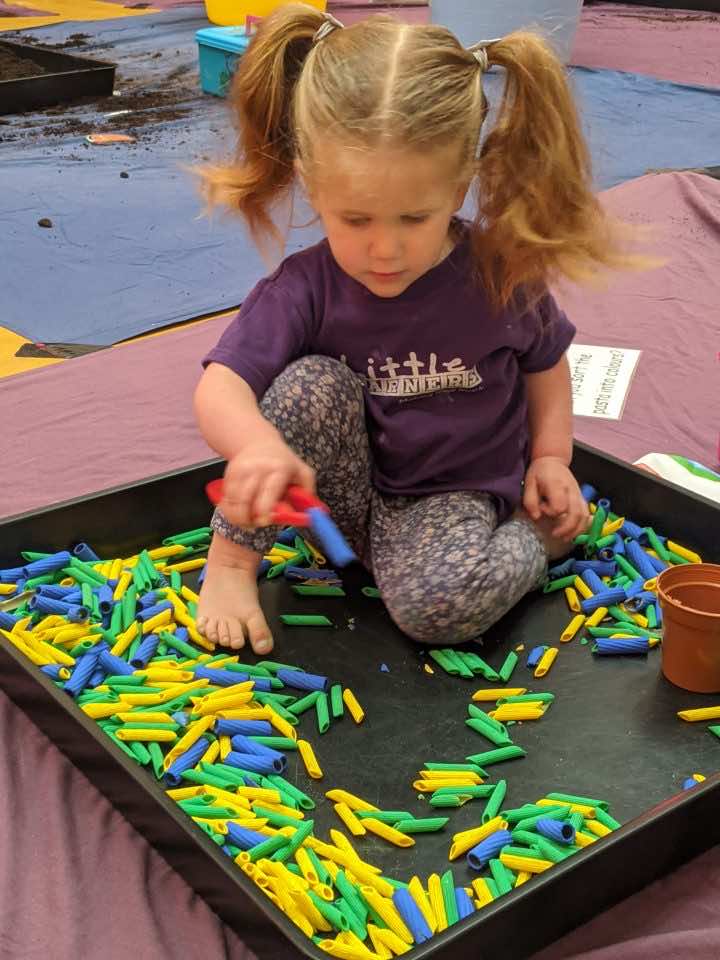 The possibilities are endless and your little one will come up with their own ideas too
. It's also very easy to tidy up afterwards which is always a bonus! This children's activity is suitable for 5 months and upwards however, we do recommend adult supervision at all times.
Giving this child's activity a go? Tag us in your stories on Facebook and Instagram, we would love to see them! You can also subscribe to our newsletter here so you can see all the fantastic, offers, discounts and new things we're getting up to near you!
Enjoy!
Kate @ Little Learners Lewes & Brighton x